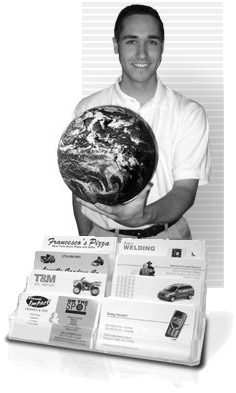 My name is Cliff Muncy, and I'm the founder and owner of MuncyWeb. I came from a long line of entrepreneurs, and so it was only natural that I put my childhood fascination with computers and technology to good use. In 1998, I started out as Muncy's Print 'n' Go, designing simple business cards, buttons, and cards for my friends and family. By bringing my little laptop and portable printer to them, it was a novel service during a time in which not everyone had a personal computer or printer. Over the years, I continued to explore this new realm of internet technologies while working other part-time jobs. After high school, I attended a local technical college for two semesters. One of my professors took my suggestion to purchase and teach from the design software that I was already using (Dreamweaver), and I found myself in a situation where I was learning more on my own than I was in college. I made the decision that college wasn't for me. I officially launched MuncyWeb in 2000 with a goal of providing quality graphic design and website services to my community at an affordable cost.
When I began, I was managing about four to five clients a month, and then just three short years later in December 2003, I took the business full-time. Throughout the years I continued to slowly, and deliberately build the business, and my client base. In fact, several of the clients I started with back in 2000 are still MuncyWeb clients today.


I met Sara in the fall of 2008, and it was a geek-match made in Heaven. She knew things about HTML, writing, photography, and even had an interest in Star Trek (yes, as in "live long and prosper"). We got married on August 16, 2009 and we made the decision to bring her on full-time at MuncyWeb in September, 2010.

Although MuncyWeb is now a two-person team, and we now happily serve upwards of 100 clients, not much has changed in terms of our mission. We still aim to provide amazing services at affordable prices to our local community and the world.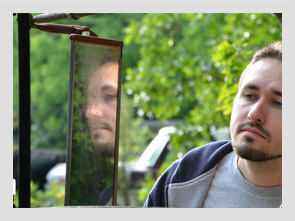 Around 1993, at 12 years of age, my first computer was an Apple Lisa II, and my favorite computer program "MacPaint". Once I learned how to draw on that little 12-inch grayscale screen, I was sold. My passion is graphic design. Over the years, I've developed skills which have contributed greatly to a diverse offering for my clients. Here at our office, I'm usually the one to meet with clients and to head up new projects. I love technology, but I also appreciate simplicity -- beautiful design that "just works."
Creativity is dead unless you have the liberty to exercise it. Over the last several years, I began studying the condition of our dying freedoms in this country, and I became greatly concerned upon seeing just how far we have come from our foundations. As a result, I have taken personal action to 1) become aware of what my rights are, 2) assert those rights, and 3) encourage other patriotic Americans to do the same. You'll find that MuncyWeb is listed online amongst many other North Carolina Patriot Businesses and we proudly support the North-Carolina American Republic.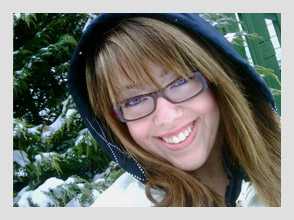 I've always had an affinity for painting pictures. Which is odd, because I'm a terrible painter. So, I learned to rely on other mediums to help me paint pictures; things like words, a camera, sign language, and made from scratch buttermilk biscuits. Before meeting Cliff and coming on board with MuncyWeb, I was climbing the corporate ladder, and was secretly not very happy with where I was going. I was trying to create pictures with the corporate ladder, but since ladders are meant for climbing, not creating, it was a frustrating pursuit.
When I met Cliff, he was living the 'dream'. I was immediately impressed with his fiercely creative nature, and the fact that he had put his talents to good use as a web and graphic designer. I had always defined success as being paid to do something that you would ordinarily do for free, and Cliff showed me that it was possible.
Now, as a full-time employee here at MuncyWeb, I get to help other business owners paint their own pictures. As a copywriter and photographer, I was extremely happy to join up with Cliff, so that together we could put our combined talents to good use, and provide businesses with a well-rounded variety of services. In addition to providing copywriting and photography services, I handle most of the day-to-day functions here at MuncyWeb, including web maintenance, project estimates, scheduling, and other client services.